Our Customer Care Package is not just One Reason why people buy laptops from us, It's 8!
One-Year Anti-Virus

$49.00 value

Optimization

$99.00 value

Laptop Case

$39.00 value

Data Transfer

$69.00 value

Loaner Program

$40.00 per week value

Local Warranty

PRICELESS

Technical Support

$$$$

Computer Training

$$$$

Guaranteed lowest labor in town

$$$$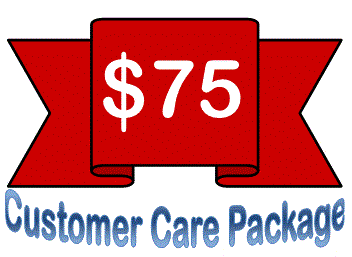 6-Month Repair Warranty:
All hardware service work has a 6-Month warranty.
Windows installs and virus removals have a 1 Time courtesy Windows install and virus removal within 6-Months of work, only if customer purchases an Anti-Malware and Anti-Virus software from Computer Discount; only the work that Computer Discount performed will be covered under warranty.
WE GUARANTEE THE BEST PRICE AND SERVICE AROUND. ALL REPAIRS COME WITH A SIX MONTH WARRANTY..